Welcome to Neuschwanstein Castle
Where to stay around Neuschwanstein Castle?
If you don't know where to stay during your trip to visit
Neuschwanstein Castle
, here are a few different options and what they entail.
If you would rather stay as close to the castle as possible, you should choose a hotel in the village of Hohenschwangau (right next to the castle).
And if you would rather stay in a small town rather than a village, you could find accommodation in Füssen.
The cheapest hotel
The cheapest hotel is in Hohenschwangau: the Hotel Garni Schlossblick.
It's a traditional hotel with single, double and triple rooms.
It will cost 58€ for a single room and 95€ for a double room (2 persons). Breakfast is included.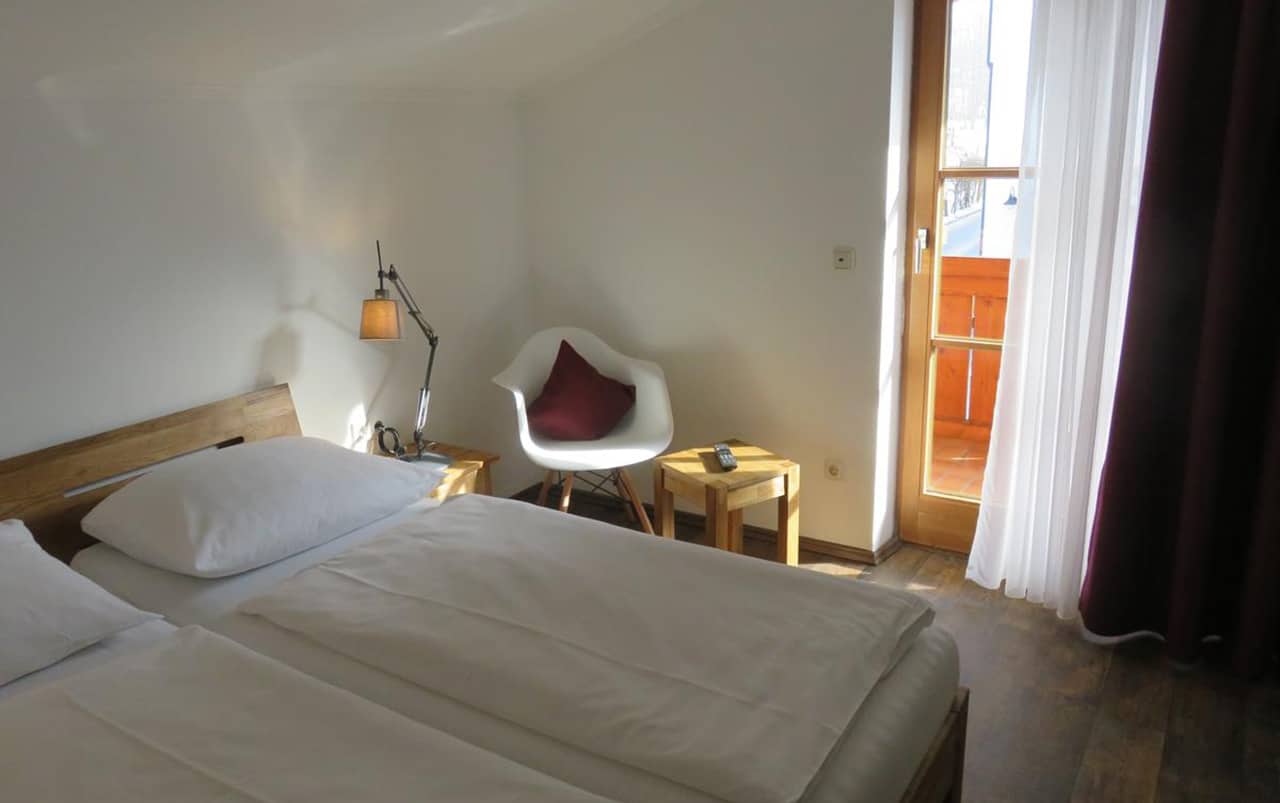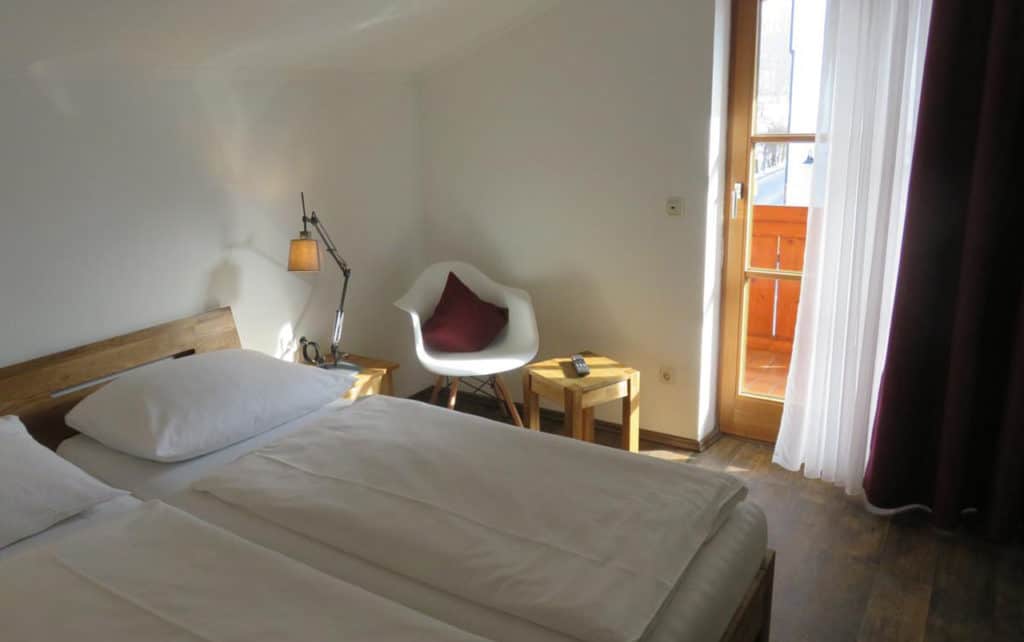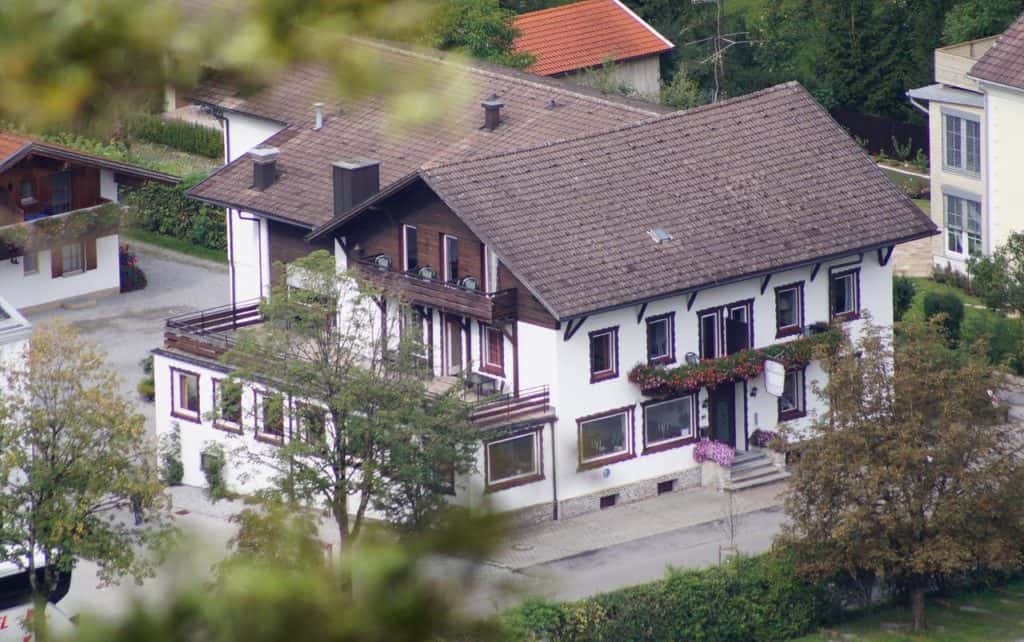 This is not a very fancy hotel, it is actually quite plain, but it's the best location to visit the castle the next morning or to drive back to the hotel afterwards as it is quite close. You can also leave your car on the hotel's parking lot (which means you won't have to pay the 8€ parking fee for the day).
Hotels in Hohenschwangau
This is the perfect option if you want a direct view of the castle.
It's also the best choice if you want to be the closest possible to Neuschwanstein Castle, but there are not always available rooms (it's better to book as soon as you know your travel dates).
The cheapest choice is the hotel above but other than that you will see that there are some really good hotels in Hohenschwangau.
Hotel Alpenstuben
Hotel Alpenstuben is more modern than Hotel Garni Schlossblick. The double rooms are bright and the bedding is comfortable. This hotel is located right next to the ticket office and the restaurant is also very good. It's a great location if you want to visit the region and the castles of Bavaria.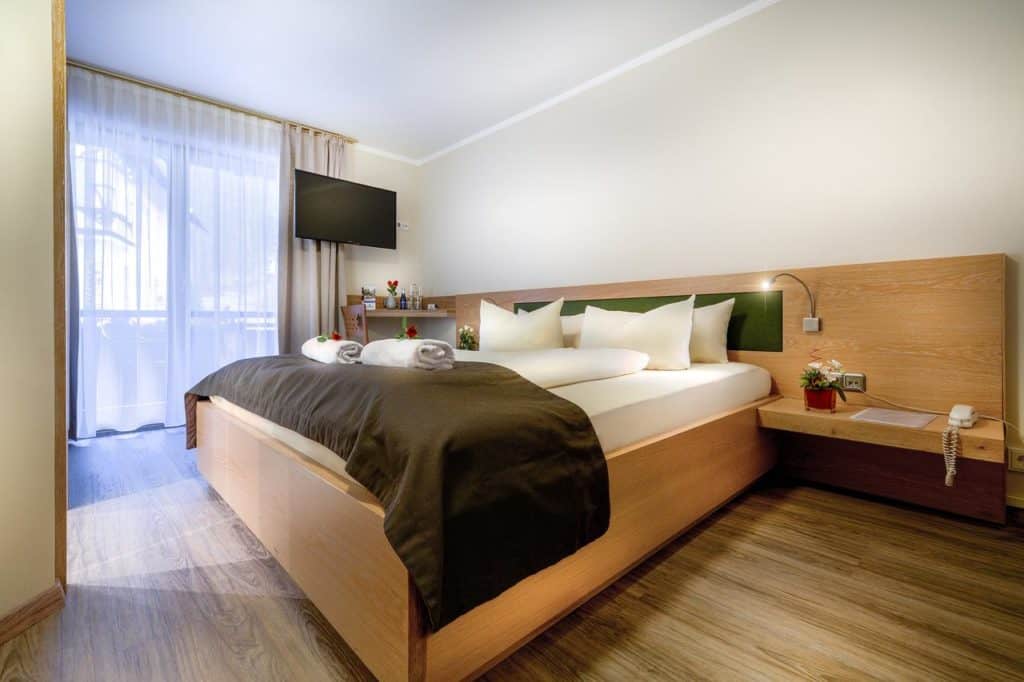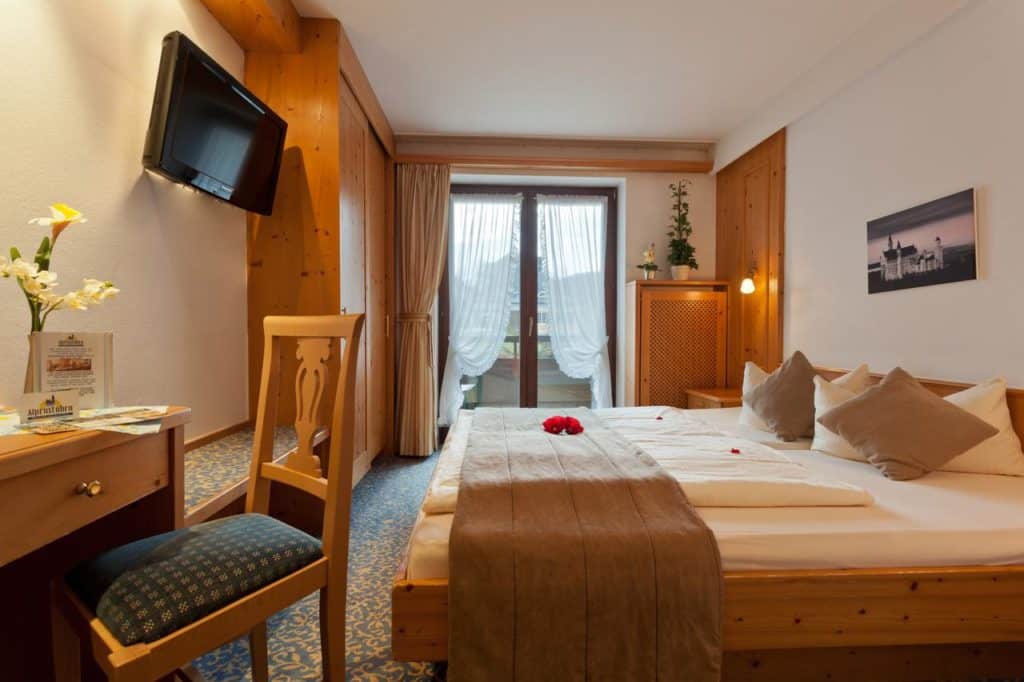 Hotel Müller
With its great view of the castle, the Hotel Müller is also a very good choice. It's not often available since it is ideally located to visit the castles. The restaurant is very typical so if you stay there you should enjoy a good authentic breakfast (or a typical dinner in the evening). A night at Hotel Müller in a double room costs 116€ and for a superior double room, expect to pay 160€.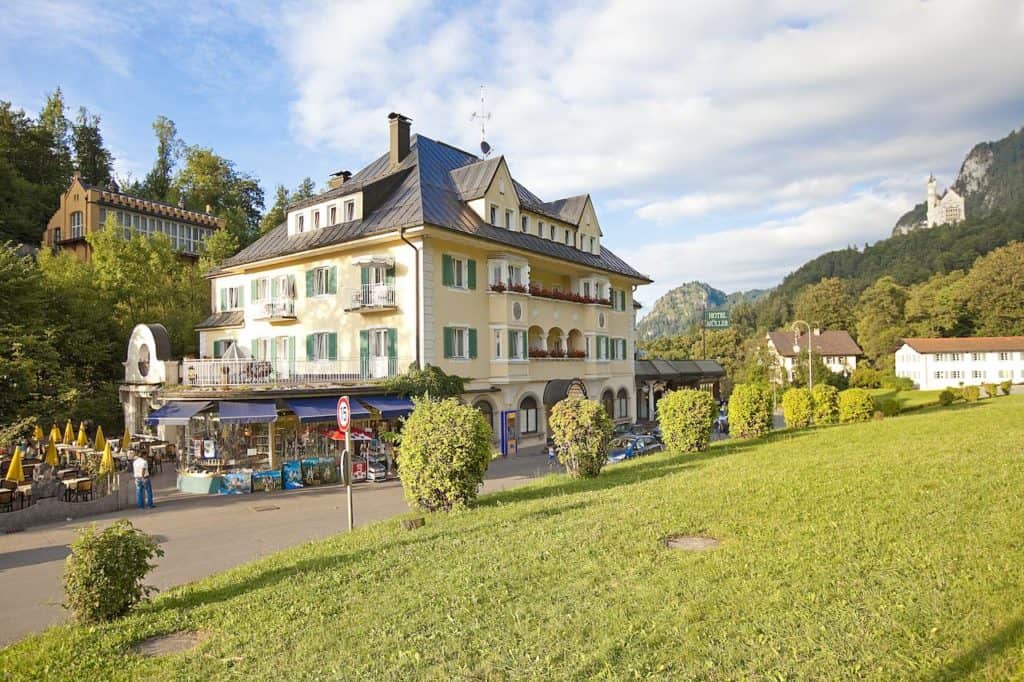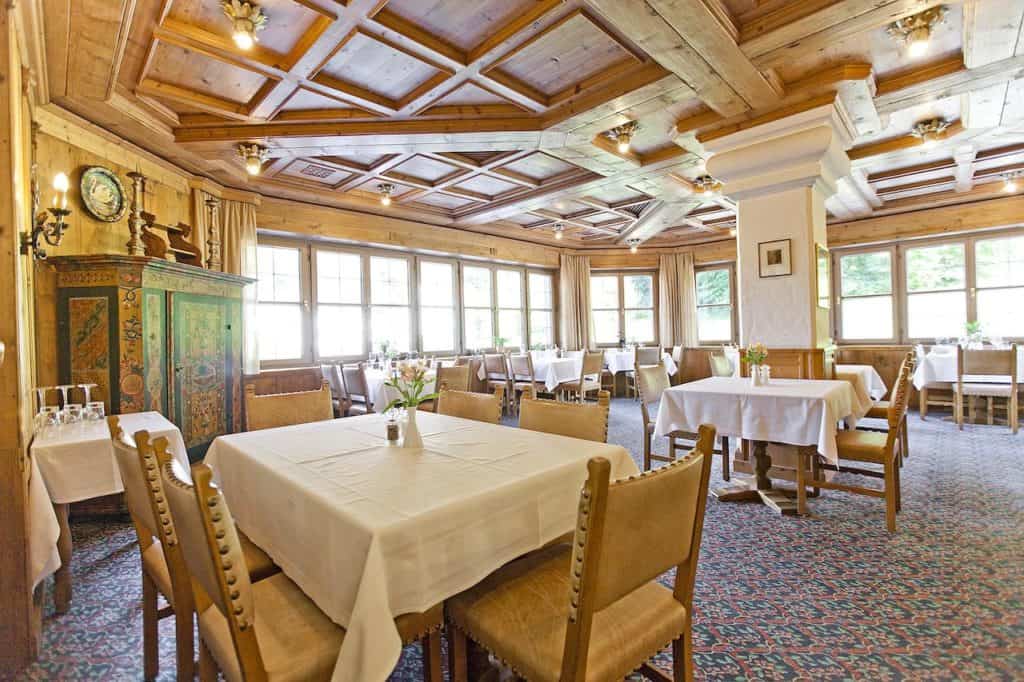 AMERON Neuschwanstein Alpsee Resort & SPA
The last hotel we would like to present is an outstanding one.
The AMERON Neuschwanstein Alpsee Resort & SPA is also located not far from the castle and is a very modern hotel, built with natural materials. The rooms are beautiful, some with a view of the lake. From the restaurant, you have a magnificent view of the castle. A night in this hotel costs 275€ for a double room.
The advantage of this hotel is that there is a wonderful spa and wellness center where you can relax after your visit. There is even an indoor pool, gym and sauna.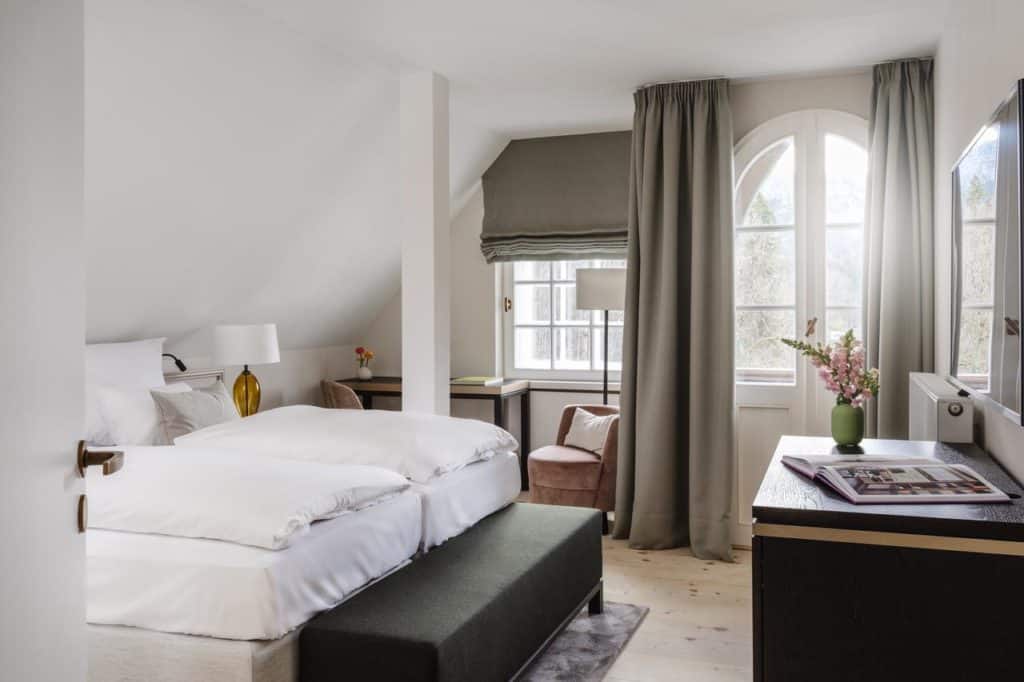 There are other hotels close to the Castle including the Schlossrestaurant Neuschwanstein and the Romantic Pension Albrecht.
To see all the available hotels in Hohenschwangau at the time of your stay, you should go directly to Booking.com.
It would be better to book a room well in advance, as there are only about ten hotels around the castle and thousands of visitors to Neuschwanstein every day, although not all of them stay overnight of course!
Hotels in Füssen (about 3.8 km from Neuschwanstein Castle)
If there are no more rooms available in the hotels close to Hohenschwangau, you can consider the town of Füssen which is not too far from the castle.
The advantage of Füssen over Hohenschwangau is that you will have more accommodation options and more restaurants. It is a very charming medieval town with colorful houses.
If you already have your tickets, staying in Füssen with your family is a great option.
If you are traveling alone and your budget is tight, there is also a youth hostel, the Bavaria City Hostel. The room costs about 50€ with a shared bathroom. This is the most economical way to stay around Neuschwanstein.
Our very favorite option in Füssen is the Hotel Fantasia ! There are double rooms for about 90€/night and they are very well equipped and designed! We love the atypical side of the Fantasia hotel since it is fitted out in a villa Art Nouveau in an old typical house of Bavaria. Very good quality/price ratio, plus the stay includes breakfast.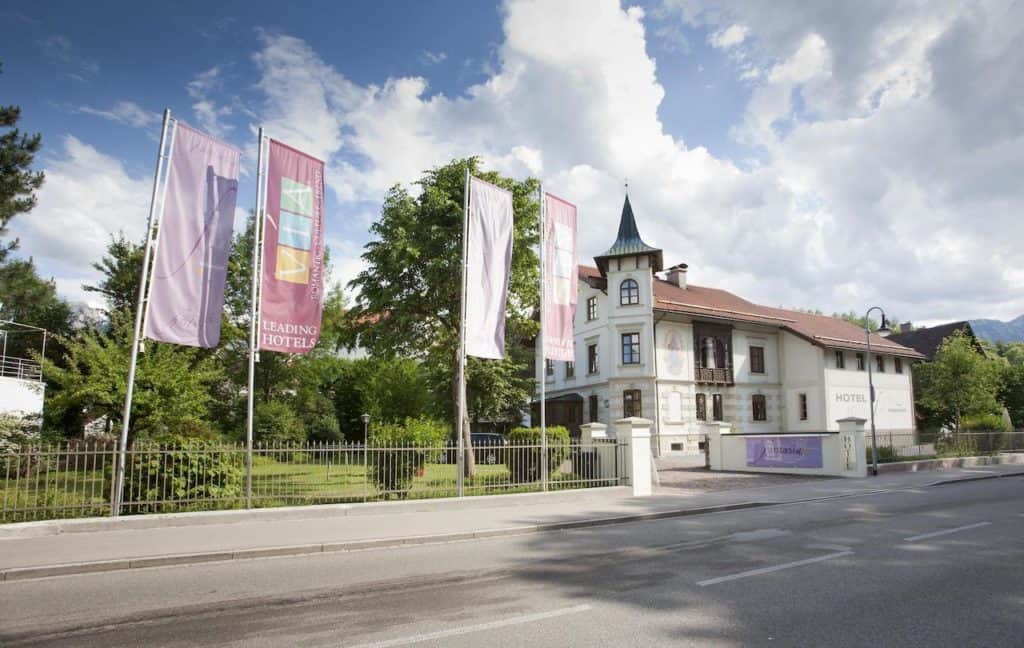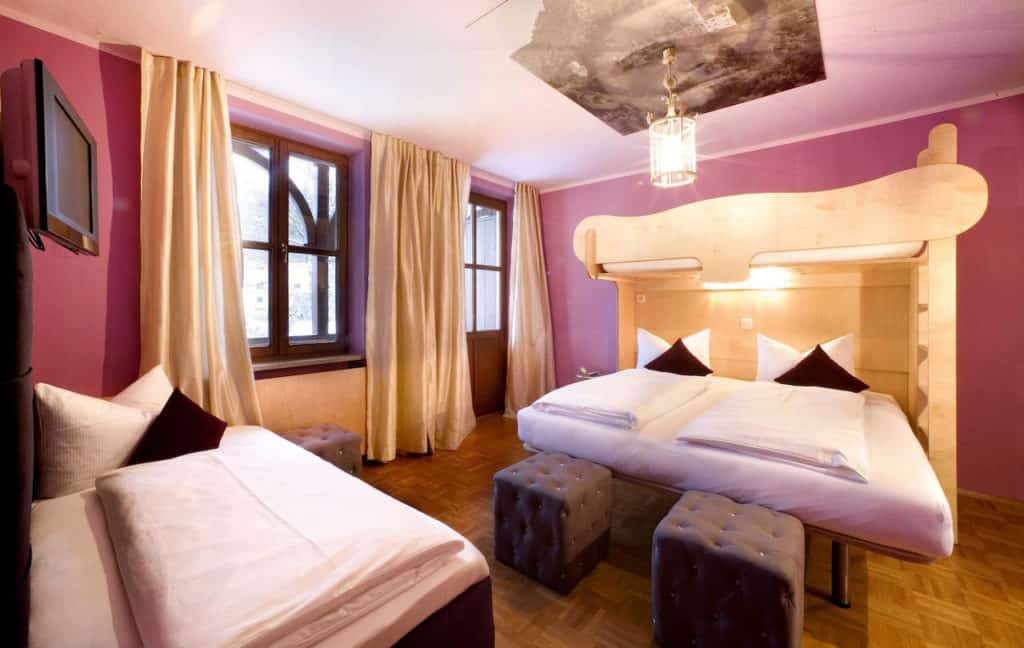 Hotel Füssen
If you like modern rooms, you will enjoy your stay at the Hotel Füssen.
The hotel is located in the heart of the city and it is very enjoyable to walk around in the evening.
The hotel is ideally situated, right next to many of the colorful houses of the city, and very close to the bus stop that takes you to the castle. The rooms are very spacious, you should count around 100€ for a double room.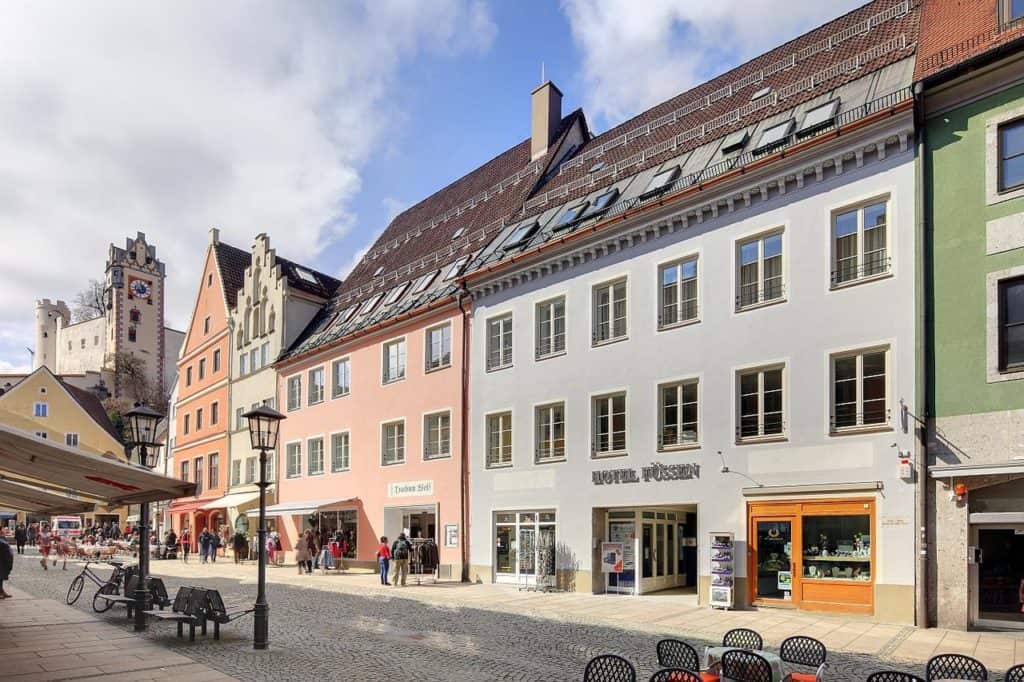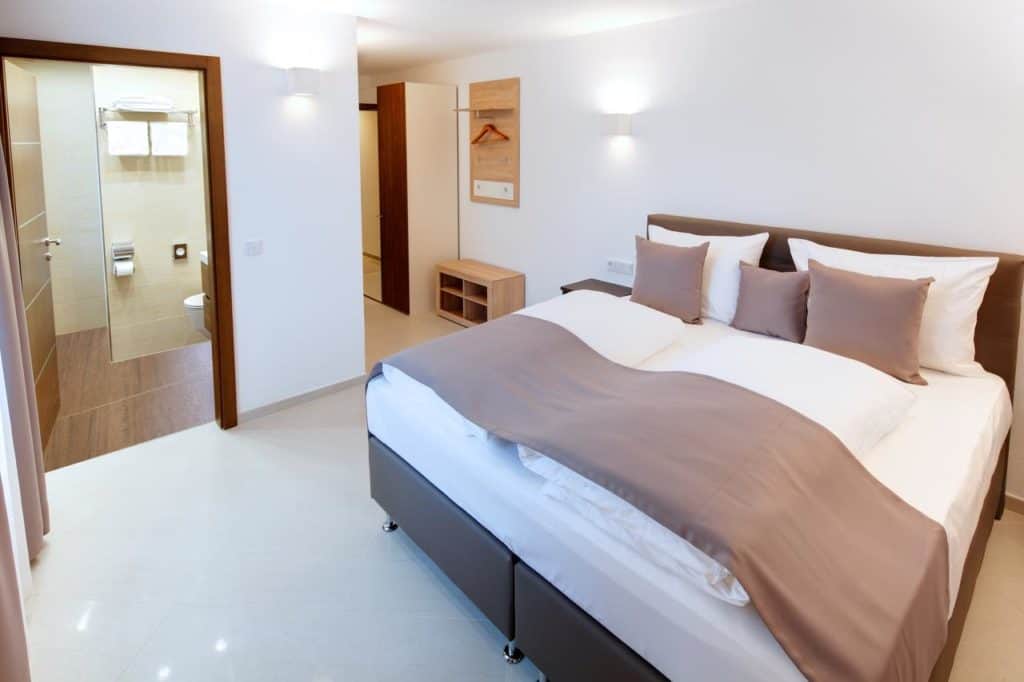 So there you have it, this is our selection of the best hotels to stay at during your trip to Neuschwanstein Castle. In this selection, you will surely find a hotel that fits your budget and meets your expectations.
Keep in mind that it's always better to book a room as soon as you know the dates of your stay, as they are not always available.
There are of course other hotels in the region, but it's better to not go further than the city of Füssen.
Have a pleasant stay in Bavaria and enjoy your visit to Neuschwanstein Castle!